Using a temporary password to select a new one on Zimbra accounts
This HIS-provided temporary password will only allow access to https://webmail.his.com to select a new email password.
Here is how to reset your email password using this temporary password:
1- Pick a new password. The new password must have at least:
8 characters
1 upper case letter
1 lower case letter
1 punctuation symbol (.,-:;)
Do not re-use old passwords, passwords that you use on other accounts or passwords that spell out dictionary words or part of the username.
Make a good note of the new password as you will need to re-enter it on all computers/devices you check your email from.
2- login to https://webmail.his.com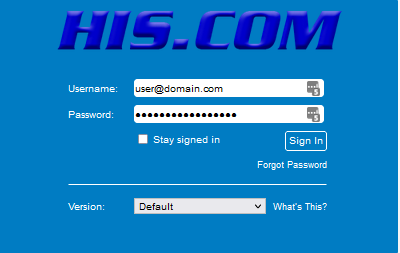 Using
Username: enter your email address
Password: Enter the temporary password listed above
Click on Login
3- You will immediately be prompted to reset your password.
Ignore the yellow banner saying your password is not valid anymore.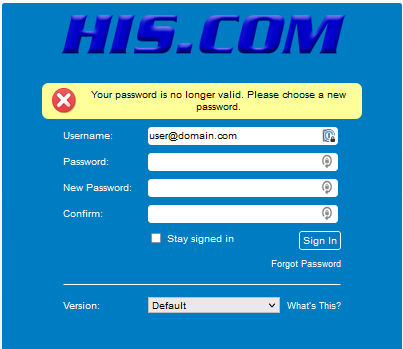 On the new login page, use:
Username: enter your email address: XXX@his.com
Password: re-enter the temporary password listed above
New Password: Enter the new password
Confirm: re-enter your new password
Check on "Remember me" if you want your computer to save this information for login to webmail.
Click on Login to make the change the password
That is it for selecting a new password.
4- Now use the new password on your existing account or to setup email account in your email apps.
Feel free to call our 24/7 Phone Support: 301-255-0500 option #2, then
Option #1:Email tech. support